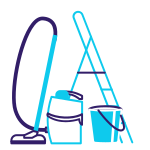 Trip Ready Aircraft Cleaning & Detail
Our on demand trip ready service will ensure that your aircraft is looking great for the next flight.All exterior surfaces are wiped down and lightly cleaned. The interior is vacuumed, trash removed, all surfaces including seating are wiped down, lav and galley cleaned and sanitized, interior itemsare organized and the cabin entry is detailed.
Why Choose Us
Hydro Steam Northwest currently provides aircraft appearance services to a number of Airlines. We also provide "Quality Audits" of Aircraft Cabin Cleaning. Our team will confidently perform this procedure from start to finish treating each aircraft with the admiration and formality required.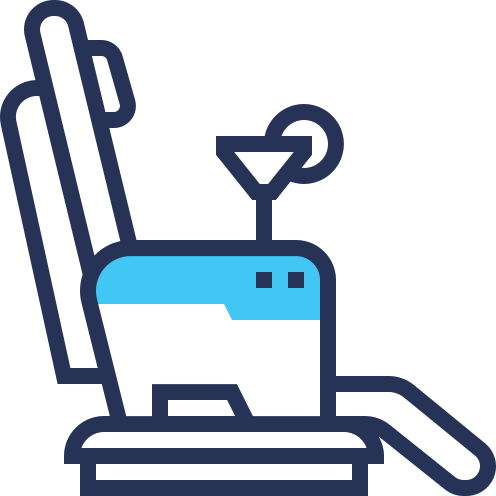 Interior Detail
From a quick interior cleaning to a full service interior detail, we have you covered. Cleaning and conditioning leather seats, polishing wood surfaces, cockpit detail, even cleaning the lavatory, you name it, we can handle it.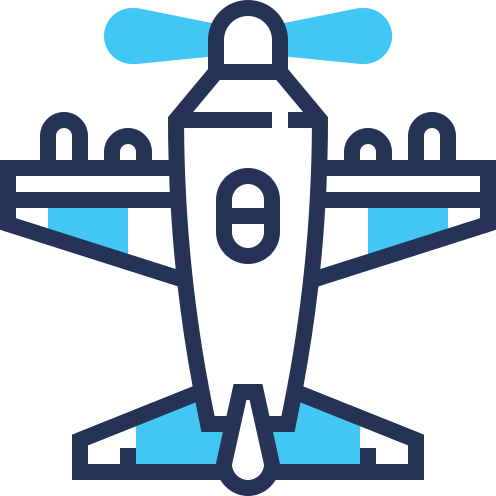 Exterior Detail
Just need us to hit the exterior trouble areas and do a basic wipe down? What about a full service detail? We can do everything from a to z. Dry wash to waxing and polishing, we will have your plane looking like new in no time flat!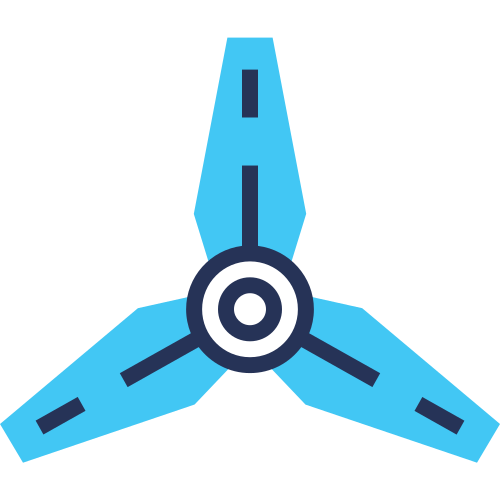 Customized Service
Complete Detail Services include: Dry wash, polish, and wax of the entire airframe, de-ice boots, polishing of brightwork, degreasing of landing gear, tire dressing, complete interior cleaning and full cockpit detail.
We want to be the choice for your Aircraft Cleaning company
Utilizing highly experienced and trained aviation professionals, we offer the aviation community with customized solutions for client-specific aesthetic requirements. We know that every customer has varying needs and Hydro Steam Northwest is here to meet your needs and exceed your expectations.
Whether a regular aircraft washing, a complete interior and exterior detail job, or a customized airplane cleaning and brightwork project, our highly experienced and trained staff stand ready to ensure a worry free experience.
Our main goal is to be our customers' aircraft cleaning company of choice and to provide them with highest level of quality, efficiency, support and personal attention for every cleaning job we do. Contact Us today for a free consultation to see how we can clean your aircraft.
Trusted by thousands of Customers

Outstanding service. We had a couple rugs treated and they held one for a 2nd treatment just because something was amiss with the quality control tag and they wanted to be sure that we got what we paid for. If I could give a 6th star once a year, this might be it.
K.S.
Kirkland


This isn't my first review but I can't seem to say enough about this company. I just had my carpets cleaned again (I try and do it 2-3 times per year) and these guys never disappoint. They are professional, nice, hard working and my carpets always look fantastic.
J.D.
Redmond


Your guy did an excellent job, as always. You call when you say you are going to call and your guy showed up on time. You can't always say that about customer service. Whenever the subject comes up with friends, I always recommend your company.
L.S.
Bellevue


Just wanted to tell you what great service I received w/ all my carpets – I had a sick dog and had my wool carpets cleaned and all the "stuff" came out to make them beautiful again. Carpets look great, but I'm very impressed with your whole crew! Thanks.
S.G.
Seattle